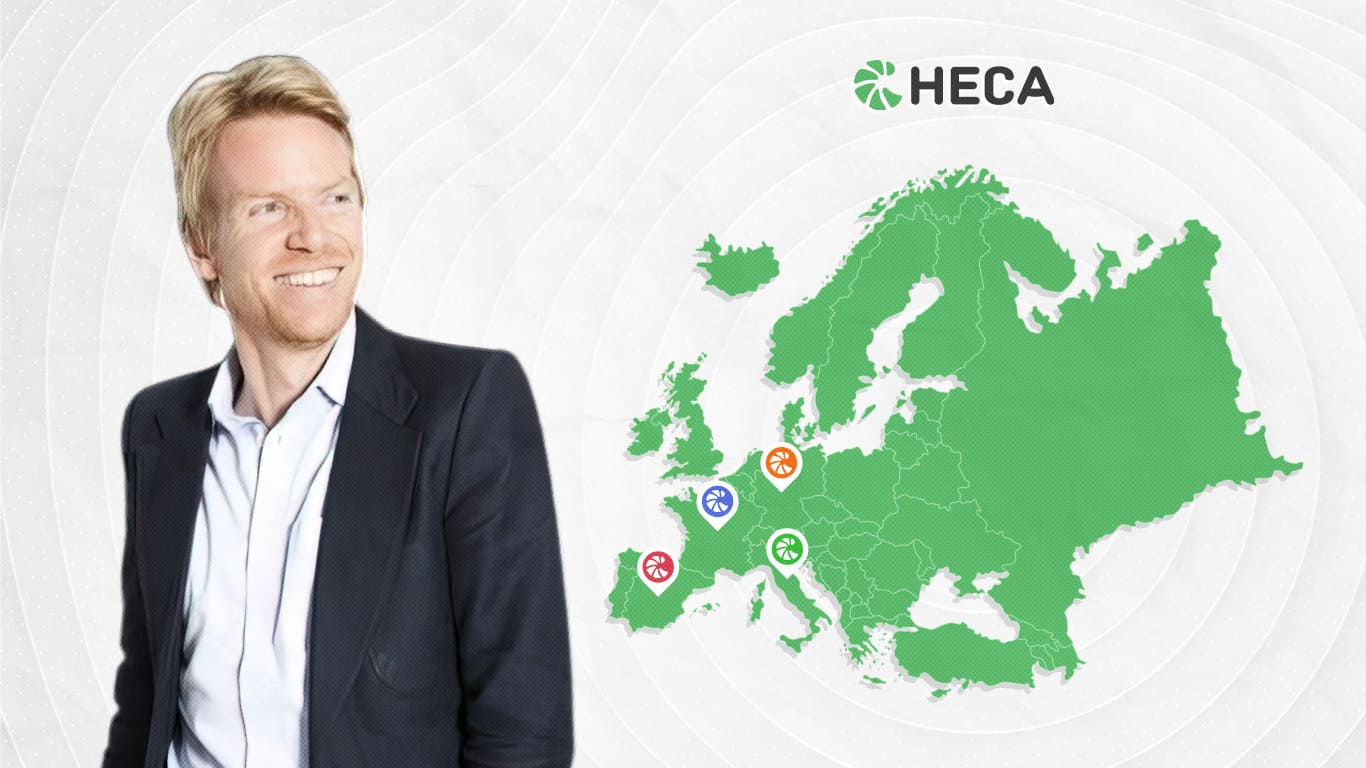 Heca S.r.l. is excited to announce that Nick Evers will join their team as of September 2022 as Managing Partner of Heca S.r.l., a step that will mark the beginning of a new era for the company.
Nick Evers carries twenty years of experience in the insurance sector. He has held managerial positions in leading insurance companies such as Tokio Marine and PartnerRe.
During the last 4 years he was the Underwriting and Distribution Director for Accredited Europe, a position he will leave to start this new role at Heca S.r.l. His wealth of experience in the European MGA space, his underwriting background and international network and multiple language skills will be critical to help Heca fulfilling its growth ambitions.
Colin Johnson, Chief Executive Officer (CEO), of Accredited Europe underlined the strong gratitude for the successes obtained thanks to Nick's contribution: "I am sad to see Nick leave us and have greatly enjoyed our time together, I thank him for his contribution to our success to date. I am pleased that we will continue to work together in his new role as managing partner at HECA, an MGA with huge growth potential who will assist the development of our SME strategy in Europe."
The existing relation between Heca S.r.l. and Accredited Europe in Italy will create further opportunities for both companies with Nick Evers coming on board.
Evers expressed his enthusiasm becoming a partner of Heca: "I'm very excited to join the venture build up over the last 10 years by Emmanuele Menicucci. The absolute trust in Manu and his team, and the growth potential of Heca made me decide to make this important move in my career. I look forward to joining the company in September to support the further build out and expansion of Heca."
Thanks to his experience Nick Evers will contribute to develop Heca's national and European growth plans, grow the insurance capacity, expand the product offering and build a network of new business partners.
Emmanuele Menicucci, CEO of Heca S.r.l. looks forward to Nick Evers arrival in September and the opportunities this will create: "Nick and myself will work together for Heca S.r.l. to become the primary insurtech MGA in Italy, and to become one of the main PI players in the European insurance market."
Heca s.r.l is an insurtech MGA founded in Ortona, province of Chieti in 2010. Over the years, Heca S.r.l. has built a wide network of services in the field of professional liability, Fire & Explosion Mortgages and Dona tion Policies.
In 2018 it obtained the Coverholder Lloyd's license.


Download the Press Release in PDF format.